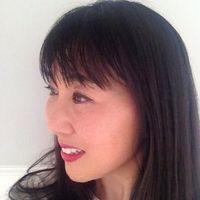 Michelle Jeong
TURNING VISION INTO REALITY: Exceptional project and program management skills - known for creating order from chaos. Experience with product/market launches, global expansions as well as brand strategy design and implementation. Known for applying complex market and customer insights to drive strategic planning and implementation. Energized by the opportunity to build big.
GLOBAL TEAM LEADERSHIP: Experience hiring & leading teams in U.S., Europe & Asia to accomplish complex objectives. Skilled team leader known for motivating, developing and orchestrating large-scale, dispersed teams to achieve common objectives. Success in both start-up and large-company settings.
BUILDING EXCEPTIONAL RELATIONSHIPS: Known for building strong relationships internally and externally based on trust and credibility. Experienced entrepreneur and trusted advisor responsible for identifying targeted relationships & understanding their needs.
The Difference Capital is a social impact real estate investment group that balances Purpose, People and Profits to achieve strong returns in the commercial real estate sector. We acquire existing Class B/C multi-family properties to renovate and create greater value. Leveraging our unique "People First" approach, we offer safe, clean and affordable housing for working families while providing strong financial returns to our partners. Michelle has over a dozen years of experience in the multifamily space with real estate assets in the South, Midwest and West coast.
Michelle holds an MBA (Dartmouth), and MA in International Economics (Johns Hopkins) and a BA in Political Economics (UC Berkeley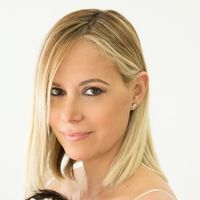 Vanessa Alfaro
is an entrepreneur, an experienced real estate investor, and a multifamily syndicator. She has an extensive background in finance, entrepreneurship, capitals raising, leading teams, analyzing markets, and underwriting assets. Vanessa owns properties in more than 5 markets in the US. Most of her investments are in: Texas, Missouri, Louisiana & Mississippi. She is also a Bilingual Real Estate Coach, providing value to mostly Spanish-speaking students.
Previously, she owned and sold three marketing agencies, she is also the co-founder of Autoproyecto Productions and autoproyecto.com, the #1 Hispanic Automotive content provider and publisher in the U.S, the company is value in more than $10 million as of today.
Born in Venezuela, Vanessa started as an entrepreneur at the age of 22, she co-founded a marketing agency that offered boutique services to clients. Absot Marketing became after only 3 years one of the biggest BTL marketing companies in the country with an income of $5 million. At that time, Vanessa (25 years old) was named one of the youngest entrepreneurs with more than 2,500 employees under her supervision. She had an innovative way to market brands and exponentially increases the revenue for her clients. Vanessa has the power to convert a hobby into a money machine, the P&A Magazine said, "Everything she touches becomes Gold". She has a deep understanding of financials, digital and traditional marketing, and the creation of a powerful team. After 6 years, the company expanded to Panama, Central America when Vanessa resided for 7 years and co-founded Octametro Panama. In 2009, She was named "Women of the Year" by the magazine Social World, the biggest business and socialite magazine in Panama.
In 2017, Vanessa moved from Marketing, publishing, and production to Multifamily. She Co-Founded MFA Capital Partners LLC, a Multi-Family Investment Company dedicated to acquires assets in emerging markets in the US. Her deep understanding of business, financials, and people is the perfect match to create what will be now her legacy to her kids.
Vanessa has been always involved in Philanthropy, in the US she has a special connection with Invisible People, a 501(c)(3) q nonprofit dedicated to educating the public about homelessness through innovative storytelling, news, and advocacy. Invisible People have become a pioneer and trusted resource for inspiring action and raising awareness in support of advocacy, policy change, and thoughtful dialogue around poverty in North America and the United Kingdom.
Vanessa holds an MBA and a master's in marketing from IESA, and a BBA from UCV in Caracas, Venezuela.